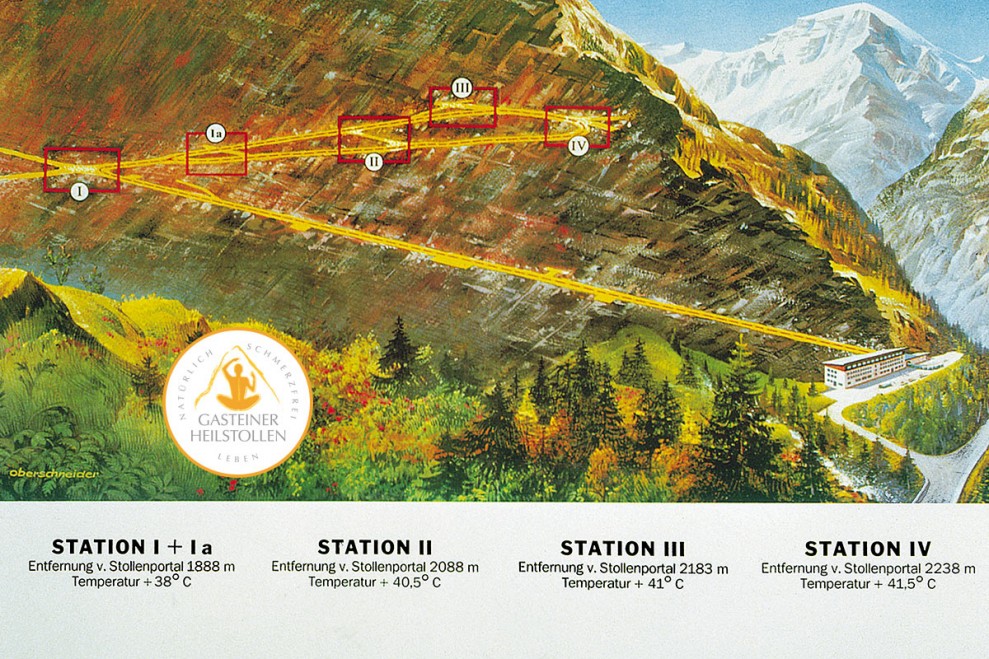 Worldwide unique pain management in the Gastein Heilstollen
Pain reduction, anti-inflammatory effect, reduced medication for up to one year, stabilisation of the immune system … all these are scientifically proven results of the unique Radon therapy in the Gastein healing tunnel.
A small train takes you into the 2,5 km long natural Radon tunnel and galleries. The combination of moist air, warmth and Radon induces the healing effect.
The treatment helps sufferers of rheumatoid inflammatory diseases of the muscoskeletal system, the respiratory tract and the skin. From a medical point of view is a treatment period of 2 to 4 weeks recommended. During this time, there would be 3 to 4 therapeutic trips per week into the tunnel.
The therapy is recognised by the Austrian and the German health insurance providers. Our house is in an ideal position, a few minutes by car or public transport takes you to the treatment centre.